As word spreads, we're finding developers from all over the world turning to the BlueVia APIs to build applications.  Today, we're thrilled to announce an integration of BlueVia with Twitter that allows O2 customers in the UK to interact with Twitter via MMS Messaging. At a stroke, this adds new multimedia functionality to Twitter for those who the micro-blogging service via their phones using SMS.
Using BlueVia's MMS API, O2 customers can share photos from any MMS capable device. All you need to do is associate your mobile number with your Twitter account on Twitter.com. Once you've done that, you can share photos by sending an MMS to short code 86444 and, you'll be charged at a standard MMS rate.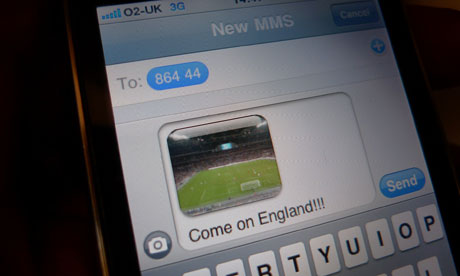 Jose Valles, Head of BlueVia, said: "We're very excited about this new service and believe that both Twitter and Telefónica will see great benefits come of it. Our customers in the UK will satisfy a need of tweeting in certain specific circumstances and that, we expect, will help Twitter grow its presence in the UK. On the other side, we in BlueVia are satisfied by the service provided by our platform to Twitter engineers and are looking forward to spread this service to the whole footprint of Telefónica."
It's a great example of integration with BlueVia's APIs, and a very clear demonstration of how a network operator can broaden the market for social media services. For developers, the APIs not only offer great functionality, but also offer a risk-free, revenue generating business model, as seen by other apps already using BlueVia's APIs, including OTTER, Twitea.me and Text Deck.
Since we launched 10 months ago, there has been steady growth and continued innovation. Over the first five months we have delivered two platform releases, moving to open beta, added Movistar Chile and Columbia, launched Android and .NET SDKs, connected the Telefónica Germany App Store, exposed a new MMS API, introduced BlueVia Labs, and announced partnerships with Microsoft and the Israeli Mobile Association.
The news of the integration with Twitter is just another step on BlueVia's journey, but one that we're incredibly excited about.